September 13, 2016
5 things on our Watch List this September
Here are the five lots we're watching closely this month. From film props to fine art, there's something for everyone to get excited about this autumn.
1. Rowling (J.K.) The Tales of Beedle the Bard, first edition, signed presentation inscription.
Estimate £700 – £1000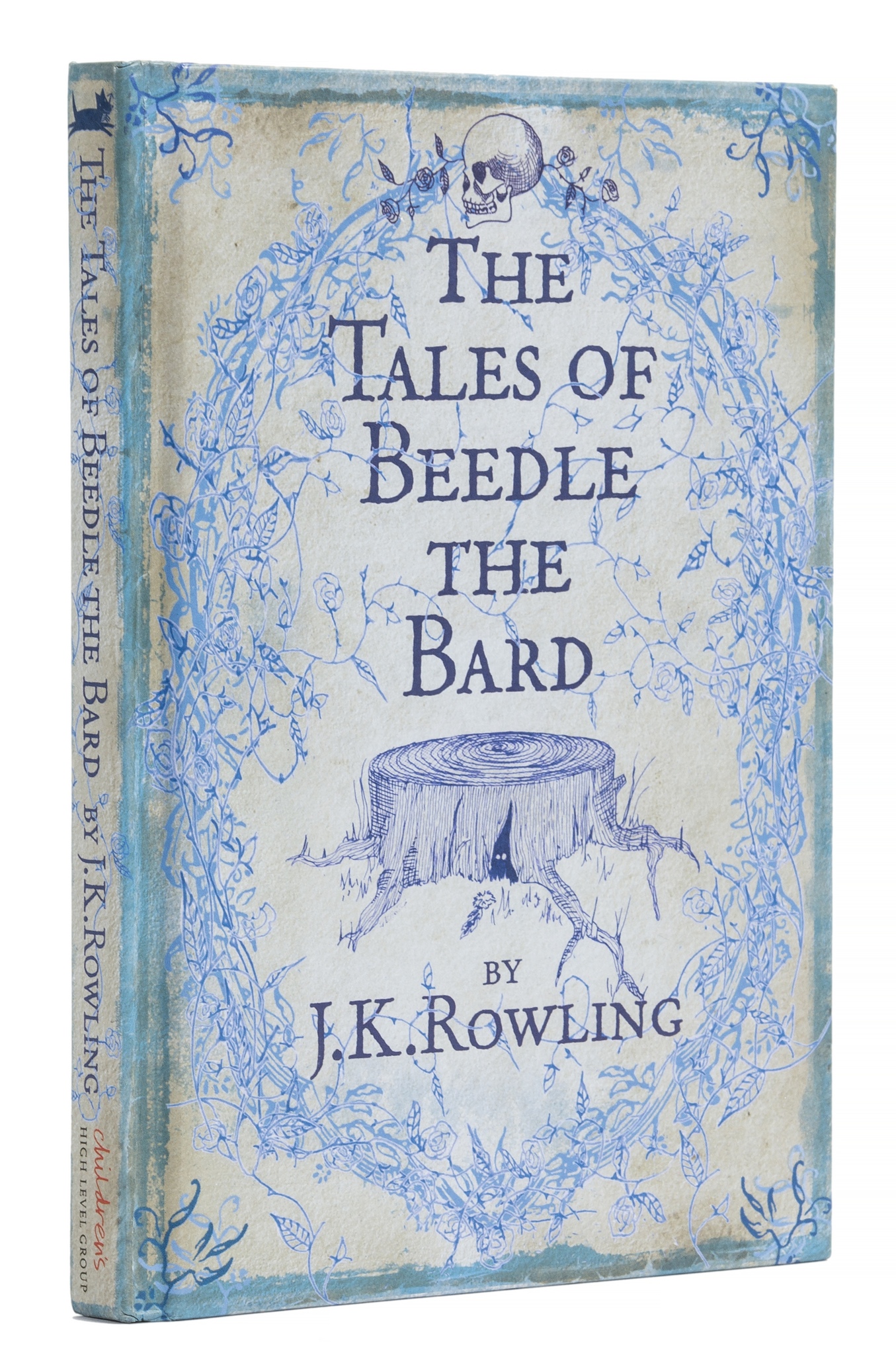 We're investing in Harry Potter. With Fantastic Beasts and Where to Find Them about to hit the big screen, Harry Potter and the Cursed Child on the stage, and J. K. Rowling announcing that there are more books on the way, we're all feeling the Pottermania. This signed copy of The Tales of Beedle the Bard, a collection of wizarding folk tales published by J. K. Rowling in 2008, could be a great investment as well as a treasured part of your Potter collection. The illustrated and handwritten limited edition manuscript sold for £1.95 million at Sotheby's back in 2007, the highest selling price for any modern literary manuscript at auction, so this printed version estimated at £700-1000 looks like a bargain by comparison.
Forum Auctions – Fine Books and Works on Paper – 22 Sep 2016 10:30 BST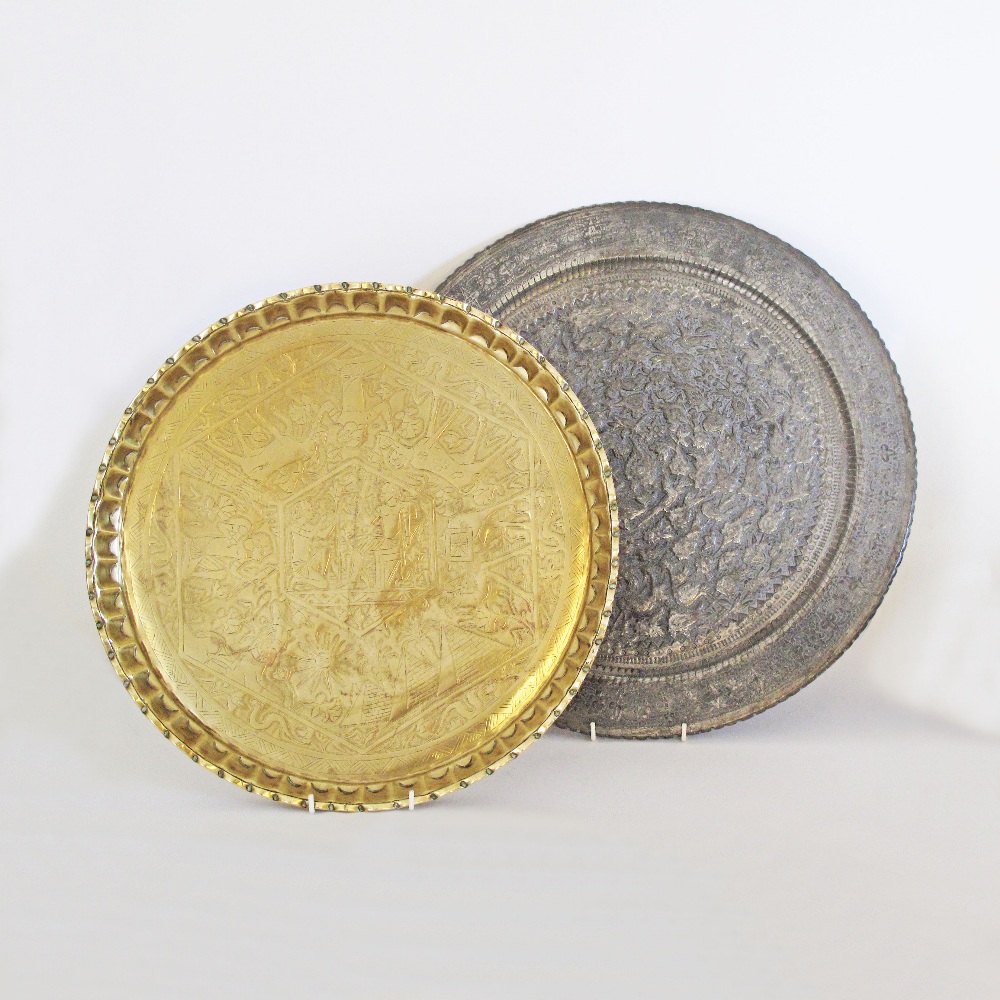 2. Egyptian engraved brass trays
Estimate €50 – €80
Summer's coming to an end and we've got the usual gloomy few months of weather in front of us, so it's time to brighten up your home. Copper objects have been on trend in the interior design world this year and this demand for metallic home accessories is set to continue into autumn and the new year. Brass and other warmer metallic colours are set to be a big hit along with copper, and these two beautifully decorated trays are great examples to get you started.
Petrides Auction – Antiques and Fine Art – 15 Oct 2016 16:00 GTB (14:00 BST)
3. DAVID HOCKNEY (b. 1937)"Michael Horovitz reading the crossword page", graphite on paper
Estimate £8,000 – £15,000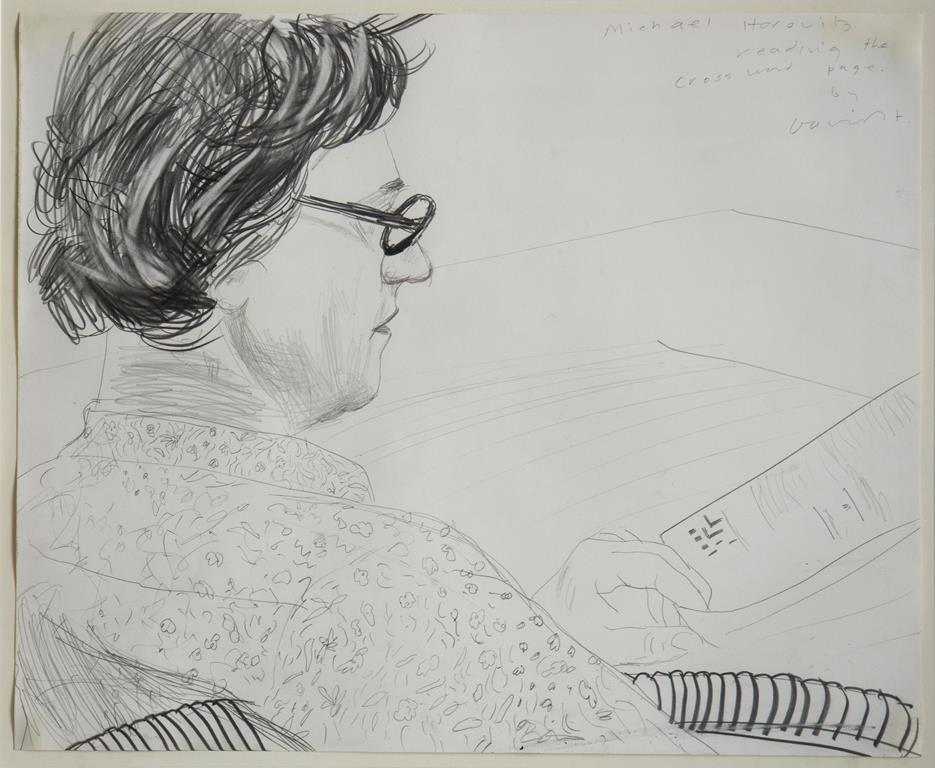 We're feeling like a spot of culture and one of the busiest art exhibitions in the UK this summer has been the David Hockney's exhibition of portraits at the Royal Academy. If you're one of the thousands who have visited the RA and loved the work on display, then here's the chance to have one of your very own.
Duke's – Paintings & Furniture – 15 Sep 2016 10:30 BST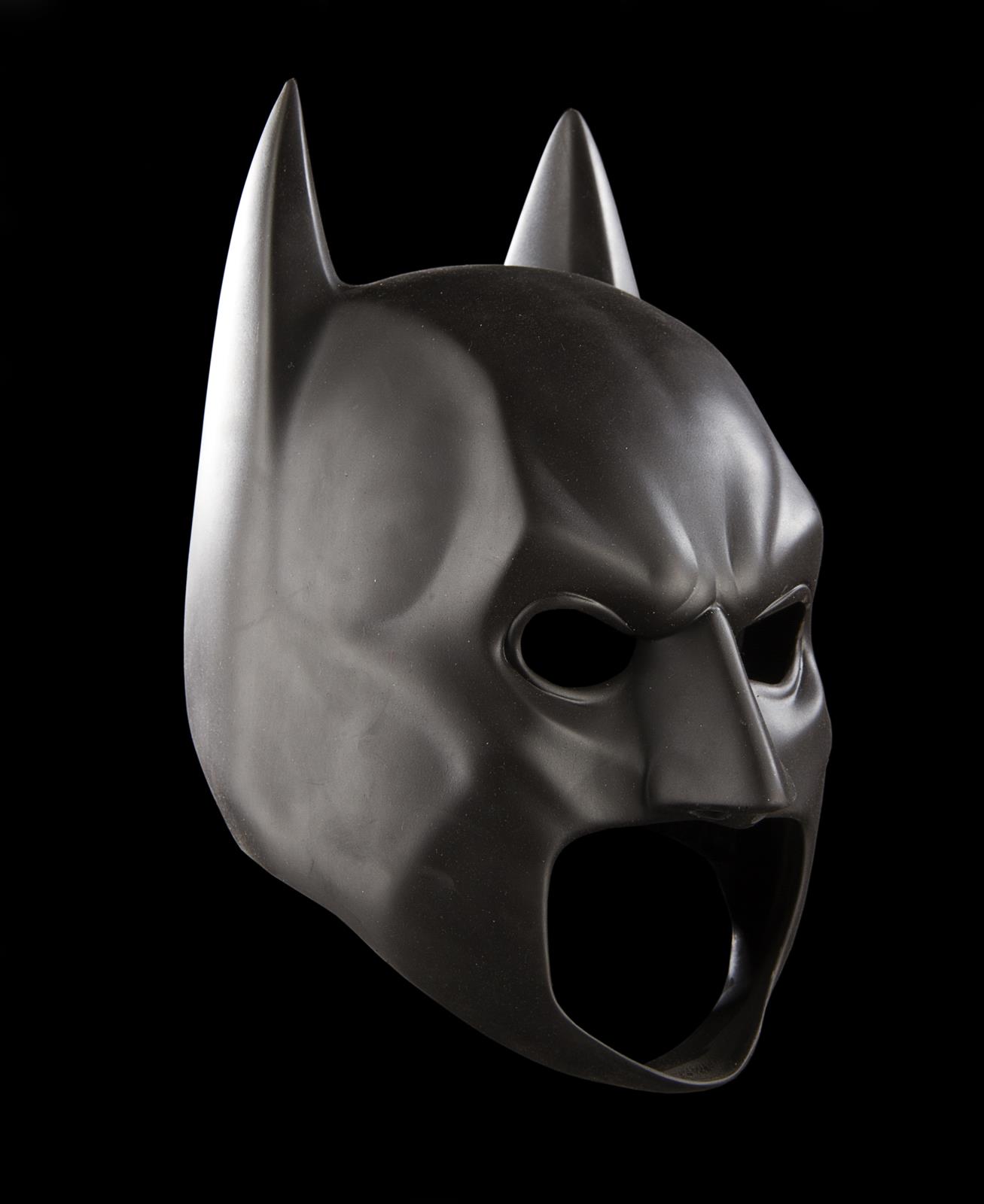 4. THE DARK KNIGHT RISES (2012) – Batman's (Christian Bale) Cowl
Estimate £10,000 – £12,000
This is definitely one for the Batman fans, and considering it's estimated at £10,000-12,000, for the very dedicated batman fans. This piece, worn by Christian Bale in The Dark Knight and The Dark Knight Rises, was part of the first Bat-Suit that separated the head and neck in the costume, finally allowing batman to move his head without turning his whole body. With Ben Affleck set to appear as batman in several DC comic films over the next year, we're excited about superheroes.
Prop Store – Live Auction of Entertainment Memorabilia – 27 Sep 2016 12:00 BST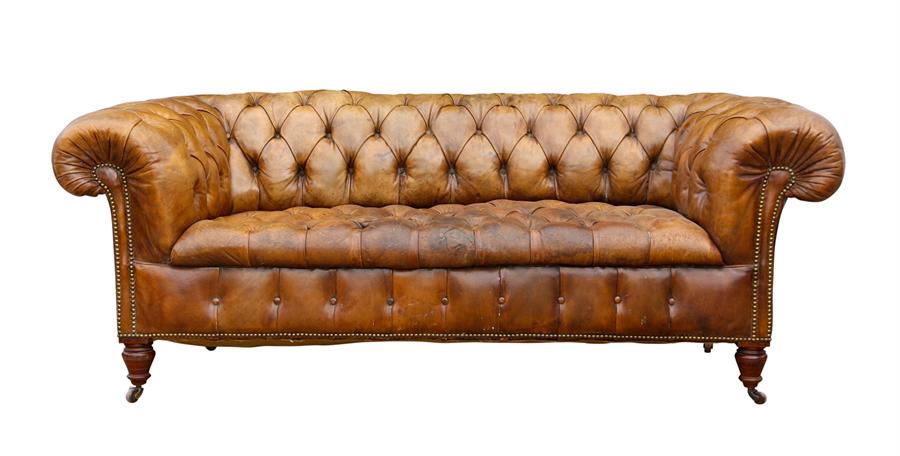 5. A good late 19th Century button upholstered Tan Leather CHESTERFIELD SETTEE
Estimate £1,500 – £2,000
Even if the sporadic sunshine of summer is slowly dwindling, we're looking on the bright side. British autumnal weather is the perfect excuse to stay in with a mug of cocoa and a film, and with this elegant Chesterfield sofa you can be lazy in style.
Hutchinson-Scott – Two Day Country House Sale – 16 Sep 2016 13:00 BST
---
Watch List FAQs
Q: How do I make my own Watch List?
A: Just click on the blue 'watch list' button next to your chosen lot. The button will turn grey when an item is on your Watch List. Please note that you need to log in to thesaleroom.com to add an item to your Watch List.
Q: How do I view my Watch List?
A: Go into the 'My Saleroom' section of the website, and click 'show all' under 'watch list'.
Q: Will you remind me when my watch listed item is coming up for auction?
A: Yes! If you are opted in to our marketing communications, we will send you an email the day before your watch-listed item is due to be sold.